Qlik Brings Visual Analytics Innings For IPL
The new Qlik Sense cricket app provides insights and data for users to engage in self-service data analysis to find out more about their favorite teams and players.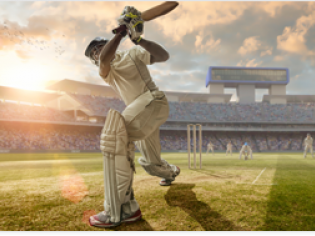 Qlik a leader in visual analytics, has a new application to cater to the legion of Indian Premier League (IPL) fans all over the world. Built on Qlik Sense, the application provides match, player performance, and team analysis across all the cricket seasons including the latest 2016 edition.
Previously, this type of data analysis would have required sifting through multiple data sets using spreadsheets to analyze various aspects of a particular game. But with a platform such as Qlik, one can easily assess and interact with the data to obtain insights and understand IPL data at the click of a button.
Qlik Sense IPL application reveals the season wise overview of performance and their league positions. Along with team analysis the user also gets updates of individual player performance throughout the season. In depth player analysis involves various parameters such as against a particular opponent, season, stage of an innings, and match type.
The Qlik Sense IPL application is designed to be user-friendly and intuitive, enabling cricket lovers to engage in self-service data analysis to find out more about their favorite teams and players.
Souma Das, Managing Director, Qlik India, said, "We are excited to serve IPL fans an application that can also change the dynamics of cricket. This is a real 'Moneyball' kind of situation. The application enables one to undertake an analysis of the IPL seasons so far to measure in-game activity of teams and players alike. Teams themselves can also benefit from the application using features such the best performing batsman or bowler in the last five overs across seasons. This can have a huge influence during player auctions."
"We also wanted to keep the interface very simple and intuitive for users. You can dive into the statistics and analyze the strengths and weaknesses of each player in detail, or find out how your favorite team has performed in the previous seasons and so forth,'' added Souma.
Link to the Qlik Sense cricket app: http://sense-demo.qlik.com/details/Cricket
TAGS: Cricket, Qlik, IPL Matches