Will Microsoft Surface Phone Sport Snapdragon 830 SoC?
Will this smartphone change the way we use smartphones forever? We'll have to wait until 2017.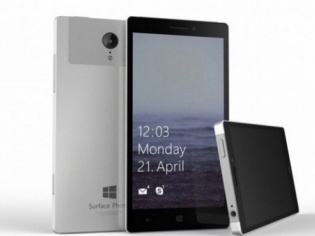 It's been quite a few months since Microsoft's Surface Phone started making rounds in most of the gadget news dailies and forums. If you are a keen observer of Windows mobile devices, then you would probably be aware of these speculations.
Since Microsoft Lumia couldn't be make it large in the highly competitive smartphone industry, it looks like the software giant is putting all its hopes on the new, yet-to-be-launched Surface smartphone. The device is expected to reach the shelves by around mid 2017, and it is expected to be a very powerful one.
Forbes recently speculated that the Surface phone might host the Snapdragon 830 processor. This processor is said to be the successor of Qualcomm's flagship, 820. The report also states that the Surface smartphone can support up to 8 GB RAM and will be using Samsung's 10nm fabrication process.
In support of these speculations, Microsoft had recently updated its 'Minimum hardware requirements' page for Windows 10 Mobile by adding MSM8998 SoC as a compatible processor. As per the report by Forbes, this could be none other than the Snapdragon 830 processor. However, it looks like the company has now removed the reference from the page.
If we go about by such speculations, we may expect the Surface smartphones by Microsoft to be a next-gen device which can reiterate the essence of mobile computing for the software giant.
We cannot yet confirm anything about the Surface phones until they are officially revealed in 2017. Until then, let's keep our fingers crossed.
TAGS: Microsoft, Surface, Microsoft Surface Phone