New Android Trojan Poses As Instagram To Take Control Of Your Device
Sends SMSs in background to help its creators make money.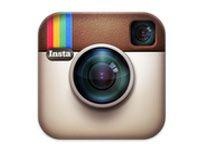 Last week, we warned you regarding an Android trojan that disguises itself as popular the Angry Birds game. This time around, cybercriminals are now piggybacking their malware on the insanely popular photo editing and sharing app, Instagram to infect your smartphones.

According to the folks at Sophos, the fake Instagram app takes control of the victim's device and sends out SMSs to premium numbers, in order to earn some revenue for its creators. Reportedly, the malware seems to have been developed by Russian cybercriminals.
Call it good sense of humour or a smart move to fool the anti-virus software, the trojan creators have embedded a cropped version of the famous Russian wedding meme in the installation package. Graham Cluley, from Sophos writes, "Maybe the reason why his picture is included multiple times is to change the fingerprint of the .APK in the hope that rudimentary anti-virus scanners might be fooled into not recognising the malicious package".

As advised earlier, Android users should avoid downloading apps from shady websites and repositories. In case, if you haven't tried the original Instagram app yet, you can get a clean version here.

Photo found embedded in the fake Instagram app.


The Russian wedding meme.