Pakistani Channel HumTV Goes Global With YuppTv
YuppTV makes the popular channel available to YuppTV users worldwide, with the exception of US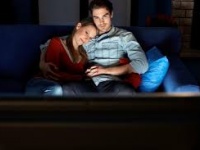 YuppTV, the world's largest Over-The-Top (OTT) provider for South Asian content, has signed up with Pakistan's leading entertainment channel, Hum TV. Having brought the channel onboard, YuppTV will now distribute Hum TV worldwide – with the exception of the US – as a part of its Urdu bouquet.Hum TV, the flagship channel of Hum Network Ltd is one of the most popular
entertainment channels in Pakistan. The channel and its shows such as Man Mayal, Gul-e-Rana, Abro, Pakeeza, and Jago Pakistan Jago(Morning Show) also enjoy immense popularity with the Indian consumers.
Speaking on the announcement, Uday Nandan, Founder & CEO, YuppTV, said, "Hum TV is one of the most popular television channels in Pakistan and enjoys impressive viewership not just with the Pakistani viewers, but also among Indians. Our users can enjoy the channel on television, web and mobile. With this new move, Pakistani expats would not have to miss out on their favorite shows from this popular channel."
"Hum TV is a phenomenal addition to YuppTV and we are delighted to bring Hum TV to YuppTV's audience for their enjoyment", said Mr. Duraid Qureshi, CEO of Hum Network.
YuppTV users can access the channel through www.yupptv.com, or via its app on Smart TVs, Smart Blu-ray players, streaming media players, gaming consoles, smartphones and tablets.
YuppTv is the largest OTT (Over-The-Top) provider for Asian content with over 200 plus channels in 13 languages. YuppTv recently launched its own on-demand movie streaming service - YuppFlix with over 5000 movies in 12 languages.